ELEVATE Senior Living WITH IMI'S
Senior & Assisted Living Solutions
IMI is setting new industry standards for senior living facilities by offering innovative cultured marble shower walls and shower pans that prioritize safety, accessibility, and aesthetics. The combination of barrier-free shower bases, ADA accessible designs, and slip-resistant surfaces has made IMI's products an ideal choice for senior living spaces looking to create a comfortable and secure environment for their residents.
By embracing these innovative products, senior living facilities can offer their residents a higher standard of living, ensuring their well being and comfort for years to come. IMI's commitment to enhancing the quality of life for seniors through cultured marble shower solutions is making a substantial impact in this industry.
Cultured Marble Shower Walls
IMI's cultured marble shower walls offer various benefits that are particularly advantageous for senior living facilities. The diverse aesthetics, solid non-porous surface, leakproof construction, ease of cleaning, and resistance to staining, burns, and scratches, as well as mold, mildew, fungus, and bacterial residue, combine to create a material that not only enhances the overall appearance of the facility but also contributes to the safety and well-being of residents. Senior living facilities can make a positive and comfortable living environment that enhances the quality of life for their elderly residents.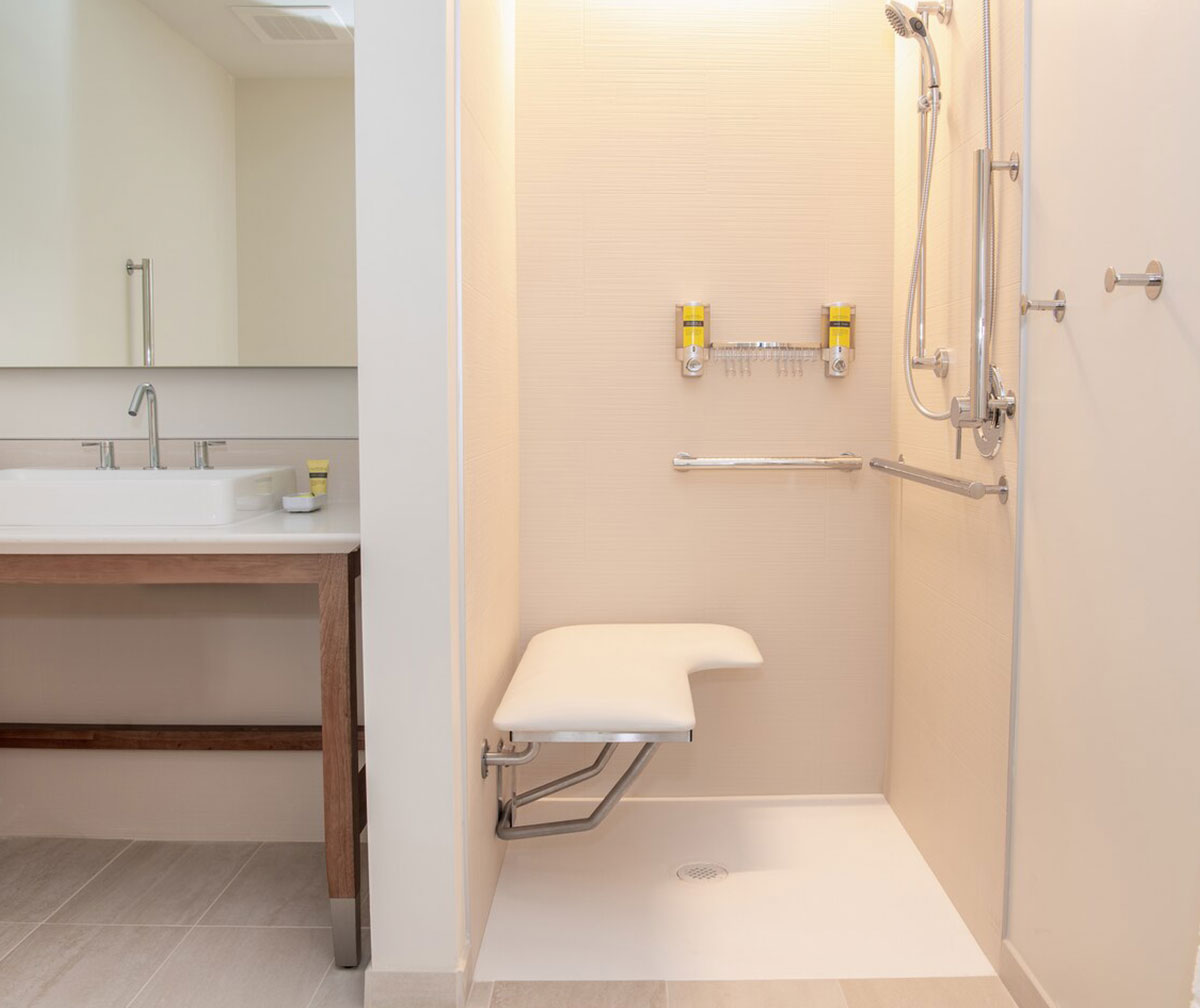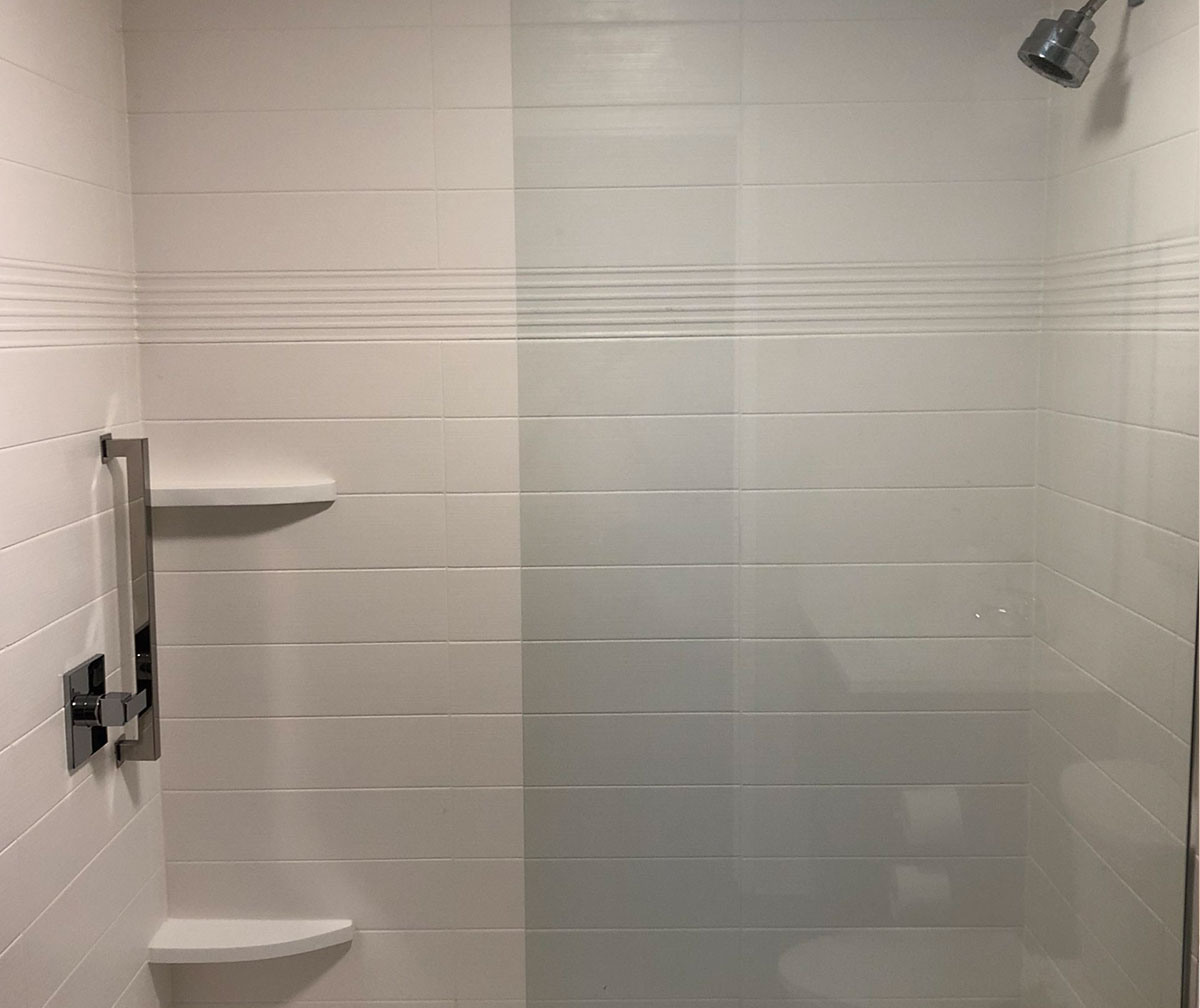 IMI's roll-in shower pans provide barrier-free access, ensuring that residents with wheelchairs or mobility aids can easily roll into the shower area. This feature reduces the risk of accidents and enhances residents' confidence in their daily routines. IMI's roll-in shower pans come in various sizes and configurations to fit any space.
Low Threshold Shower Pans
IMI's low-threshold shower pans are designed with a minimal step-up, making them exceptionally accessible for seniors with limited mobility. This reduces the risk of slips and falls, a significant concern in such environments.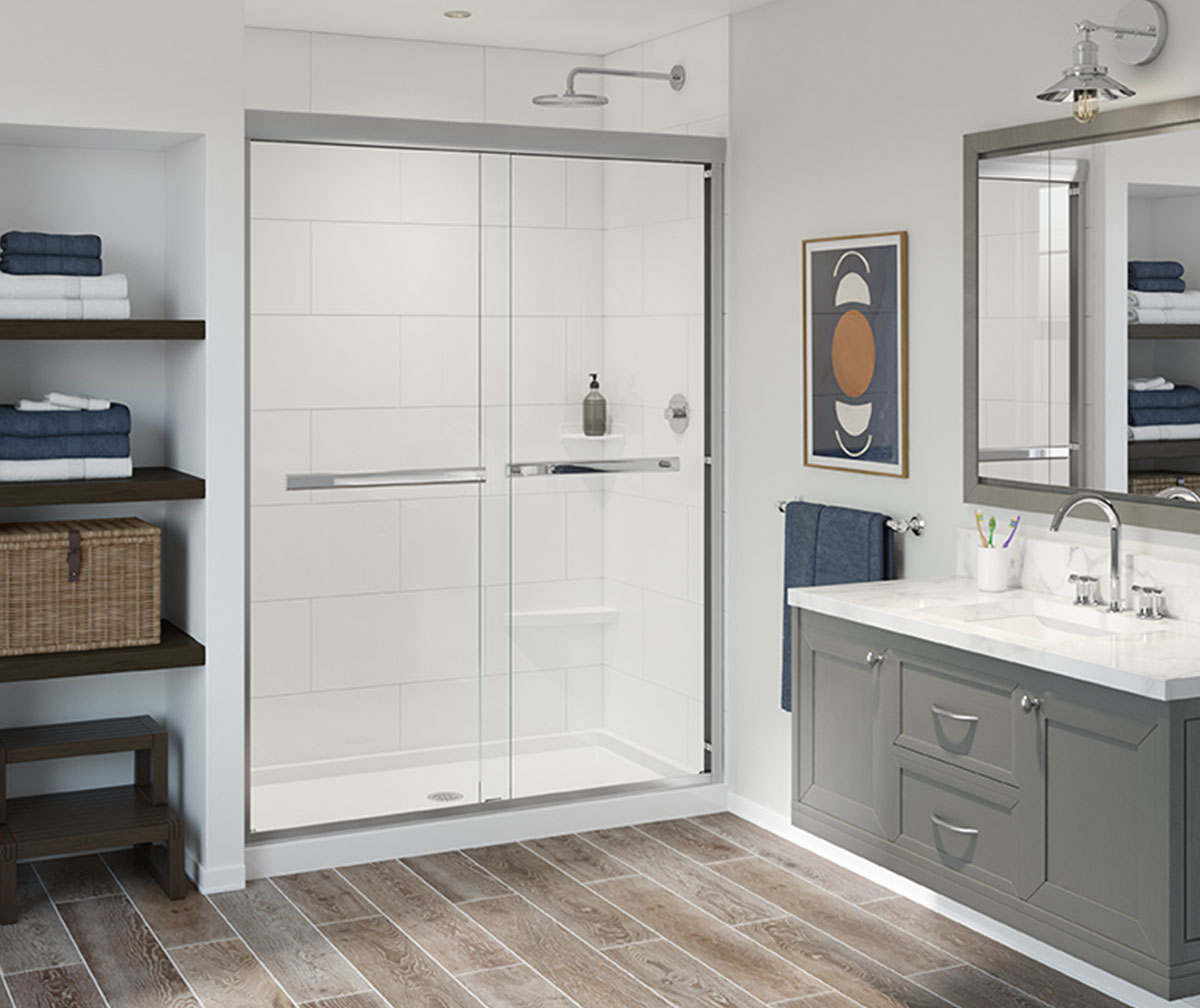 ADA Requirements and ADA Compliant
Our commitment to creating inclusive and accommodating spaces extends to senior living facilities, where the need for safe and accessible amenities is paramount. IMI takes pride in offering a range of cultured marble products designed to meet the highest standards of accessibility, including full compliance with the Americans with Disabilities Act (ADA).
IMI's offerings are tailored to enhance functionality and aesthetics in senior living environments, from slip-resistant shower pans to cultured marble shower surrounds. We understand the importance of providing seniors with a dignified, comfortable, and safe living experience, and our ADA-compliant cultured marble products are a testament to our dedication to achieving just that.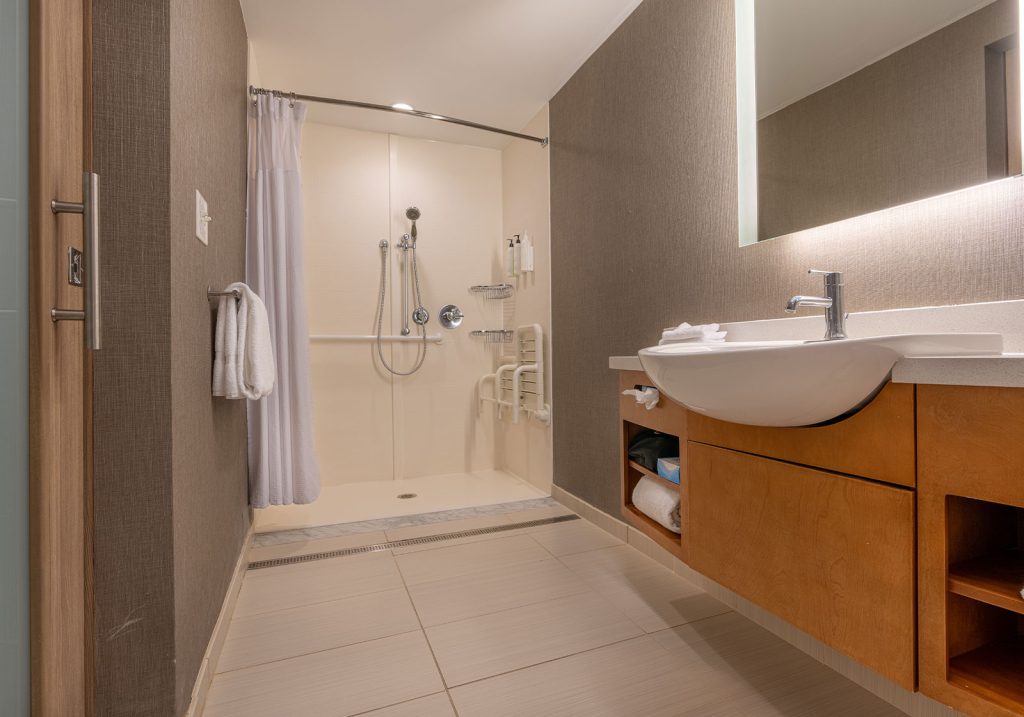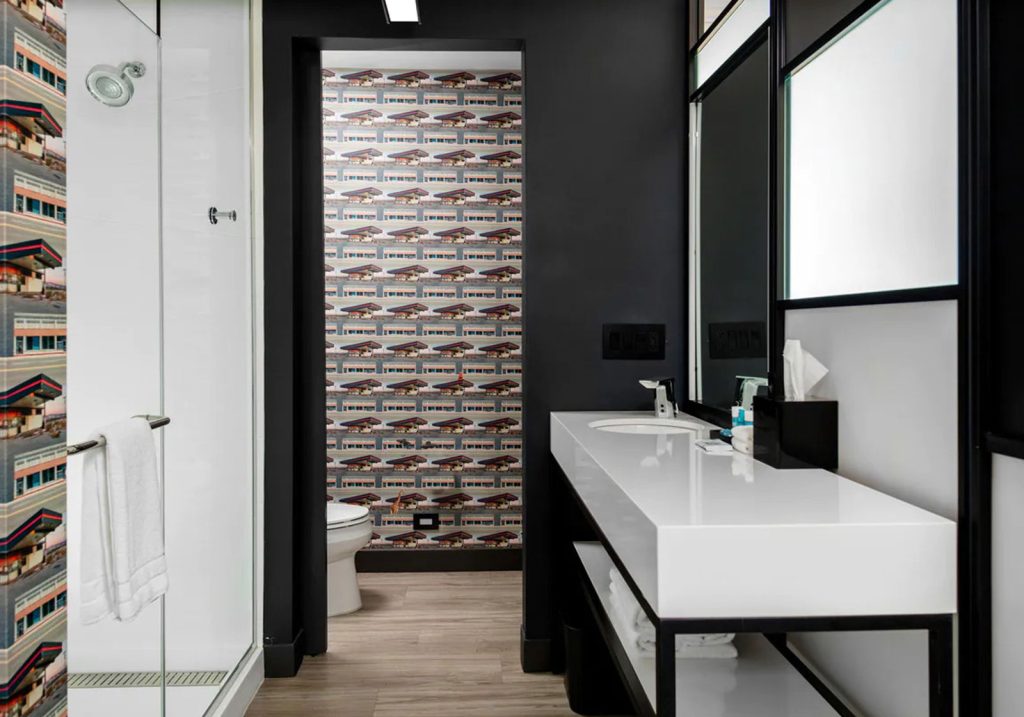 Easy Clean Low Maintenance Shower Walls
IMI's shower walls and pans offer unparalleled durability and ease of maintenance. These products are engineered to withstand the rigors of daily use while remaining incredibly easy to clean. The non-porous surfaces of IMI's shower walls and pans resist stains, mildew, and grime buildup, ensuring minimal maintenance requirements. IMI's shower walls and pans provide a reliable, low-maintenance solution that enhances the quality of life for seniors in these facilities.
IMI offers a wide array of highly customizable products, providing diverse colors, patterns, and finishes to match your project's unique aesthetic vision. These products are expertly designed to perfectly accommodate a variety of specifications, making them an ideal choice for senior living facilities.
In addition to being stylish and customizable, IMI shower solutions are cost-effective. By selecting materials and designs that are both durable and affordable, senior living facilities can create a safe and attractive shower space for older people without spending too much.